Welcome, Mr. Guest
    The Starship Damrey was the first of the Guild02 titles by Level-5 to make it to the eShop. Expectation were fairly high after the magnificent Guild01 titles, but sadly, it does not live up to these expectations.
    The point of the game is to get you, whoever you are, out of a Cold Sleep Capsule. There are no instructions whatsoever on how to do this, and this is part of the "experience" Level-5 intended for this game. In fact, the game even advises you not to look up any guides or manuals to enhance this experience.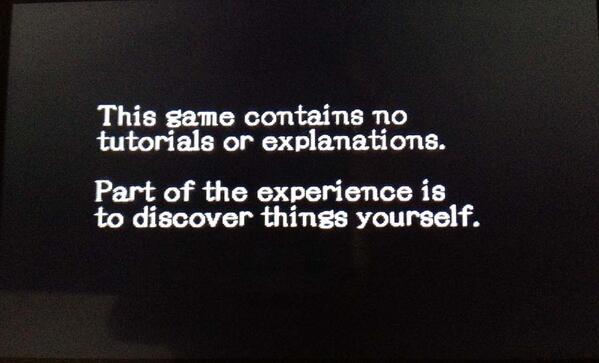 I can't really say the controls or concept is complicated, in fact, it's fairly basic. At the beginning, you may just tapping around, trying to find out what to do, or you could see the plainly obvious buttons and tap them. After you get into ADAM (the ship's operating system, of sorts), you have the option (erm, are forced to, there's not really anything else you can do) of controlling a robot. I'll skip right to the chase with the robot: here's where it really becomes a puzzle game, with fairly obvious puzzles. Move around, get through doors, advance. If a door is locked, somewhere in the game there's a keycard. If a passage is blocked, most of the time there's a way around it or way to get rid of it. Essentially, if you're carrying something (you can only carry one thing at a time) you're probably going to use it soon. Occasionally a Space Leech, which you can exterminate (if you exterminate all of them, then you can unlock a little story).
    There's a certain scare factor in this game, and I'll have to admit: I did jump at the times that were meant to be scary. The only problem with this is that there are only maybe 4-5 actual scares in the game, if that. Enough to keep you on edge, but too few for it to be a real theme of the game.
    The graphics and music in the game are mediocre at best. The 3D effect is only barely used, and the walls are just your typical futuristic starship in design. There's literally no music in the entire game save at the credits, and that's more along the lines of "random sound effects played one after another." There's some voice acting, like when ADAM is talking to you (ironically, with a female voice) and a couple other places I won't say for fear of spoilers.
    Overall, this game isn't worth buying. It has a very short play time of 2-4 hours, depending on how easily you get the puzzles, a maybe an extra hour or two to unlock some other things after the end, but that's only if you really like the game. There's pretty much no reason to replay the game, as there's only one ending, one difficulty, and one path to completing the game. There's no music, bad 3D, and not enough scares to call it a very scary game. Unless the price drops to $3, don't bother getting this.
Overall Score:
5/10
Last edited by 3Dash on Tue Jul 23, 2013 8:05 pm; edited 4 times in total (Reason for editing : Typos)
1-Up Admin





Posts

: 524


Exp. Points

: 1817


Join date

: 2013-02-02


Age

: 19


Location

: Skyworld



Similar topics
To explain my score: not extremely good but not extremely bad game, too high of a price. I rated the actual game, not the game with the price.
---
Permissions in this forum:
You
cannot
reply to topics in this forum