"Sonic, he really moves, Sonic, he's got an attitude, Sonic, he is the fastest thing alive, the fastest thing alive, THE FASTEST THING ALIIIIIIVE!"

The year is 1991, and Nintendo rules the home console market with an iron grip. SEGA already made an attempt to stop Nintendo with the SEGA Master System, a console which had more power than the NES, but never got the support it needed. Then SEGA released the Genesis, a success, but not an immediate success. The system kickstarted after a Blue Dude with 'Tude arrived fashionably late.

How in the world was the fastest thing alive late? He stopped to tell everyone what his game was all about. How his game was a breakthrough in technology, how the Blast Processing will blow Mario out of the water. How Sonic's a hero for the people, rescuing innocent forest animals, instead of a monarch, how having an attitude can be a good thing, and how the evil Dr. Ivo Robotnik is trying to take over South Island. Dr. Robotnik successfully enslaves forest critters to power his moblie mechanical killer robots and appears to be ruling with no objections until a certain blasted hedgehog puts his feet down at takes off at the speed of sound to stop him.

To achieve victory along Sonic's quest he has to clear the Six Zones each with Three Acts apiece. The Blue Blur runs through many fabulous levels, ranging from the original Green Hill Zone, to an underwater Labyrinth Zone, finishing off at a zone worthy of the title Scrap Brain, because you will want to pull out your brain and throw it away after you keep on making the same mistake, time and time again. Each and every zone is ended by a boss fight against the egg shaped doctor himself, Robotnik.

Surprisingly, all three buttons only do one thing, make Sonic jump. Press A, you jump, Press B, you jump. Press C, did you guess it? He jumps. Every time Sonic jumps, he curls into a ball, his only attack, killing enemies with his trademark blue spikes. Sonic can also execute this attack by pressing down on the D-Pad while running. This makes Sonic curl up into a ball and roll into enemies, killing them instantly. However, if an enemy touches Sonic he also dies instantly. The same can be said for stage hazards, like spikes, electricity, fire, enemy fire, etc. The following will kill Sonic regardless, bottomless pits, drowning and getting smushed in between obstacles.

Sonic's death can be prevented by collecting golden power Rings, while they don't make Sonic stronger, collecting 100 gives Sonic an extra life. As long as Sonic holds 1 ring, he will not die from enemy attacks, but the Blue Blur will drop the ring, and it will be recoverable for a few seconds if you are fast enough. Along with the rings, Sonic can find items inside Computer monitors, such as ten rings, speed sneakers for a speed boost, a shield, invincibility for a limited time, and an extra life.

Thoughout the entire game Sonic's other quest besides destroying as many robots as possible and stopping the mad doctor is to collect the six mythical gems, The Chaos Emeralds. In order to collect these, Sonic needs to finish an Act 1 or 2 with 50+ rings, pass the Robotnik/Sonic flag, and jump into the giant floating ring to the right. Inside the ring is a 2D spinning maze. Sonic is curled into a ball as you navigate him through the stage, collecting rings, dodging flashing spheres that will end the stage early, and trying to find the Chaos Emerald. Collecting all six will earn you the good ending.

The graphics are bright and colorful, helping capture the spirit of Sonic and the game. If Sonic stands still for too long, he starts tapping his foot and looking at you. Stop at the absolute end of the edge, Sonic has a "losing balance" animation. All of them capture Sonic's personality.

In some levels however, stage hazards like spikes will blend in to the stage backround, but this was only an issue on the final levels. (Editors Note: This could be because I have levels memorized into spilt second reactions with my fingers, and considering how I never memorized the final zones, I could be wrong.)

The sound is superb, the start of twenty-two years of great Sonic music. I can play any of number of stage theme songs in my head at a time, with my personal favorites being Green Hill Zone, Star Light Zone, and the Special Stages themes. I even have the sounds that Sonic makes while he grabs rings, takes damage, grabs an air bubble and (sadly) drowning in my head too. And I'm ashamed to say it, but I have the Game Over theme memorized too.

The only flaw with this game is the stage design. You often have some blind jumps, play through parts you have to memorize to get right, like the Special Stages and Scrap Brain Zone. Not all jumps are blind however, Sonic can look further up and down than by pressing the desired direction on the D-Pad No looking to the left or right by this however, unless you want to nudge Sonic along slower than a snail.
(Hit Character Limit AGAIN.)
Last edited by Knuckles on Sat Aug 10, 2013 2:28 am; edited 2 times in total
SEGA Admin





Posts

: 460


Exp. Points

: 2109


Join date

: 2013-02-02


Location

: Angel Island



Similar topics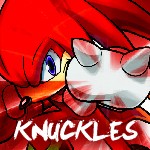 (Review Continued)

This game started an era of speed based platformers, but I say the Blue Blur's will always be the best, regardless of the small problems. If you enjoy platformers, then do yourself a favor and pick up this gem and play it, as its available on many systems.

Overall: 8.5/10

Review Copy provided by Knuckles' personal Genesis collection
(/end review)

That was a lot of 3DS typing. I'm heavily biased toward the 16 bit Sonic's so I would appreciate any constructive criticism against the review.

Oh, and I plan on reviewing 3D Sonic the Hedgehog too, if no one has any objections?
---
Permissions in this forum:
You
cannot
reply to topics in this forum