DLC is a wonderful inclusion to this game as well. Individual BMS, and FMS are on sale for $0.99 each. You can pick and choose from the dozens of available songs and find your favorites.
A unique scoring system rounds thid game out, with a range from F to SSS. SSS requires a perfect run, with no mistakes, and no items equipped.

Conclusion:
Theatrhythm Final Fantasy is one of the best releases so far on the 3DS, and manages to incorporate multiple wonderful games into one. The high production values and wonderful soundtrack can evoke emotion from veterans, and even new comers to the series. Providing hours upon hours of game time with some of the best songs and graphics available, this is one not to miss.

9.5 / 10
Last edited by Professor Clayton on Sun Mar 10, 2013 9:29 am; edited 1 time in total (Reason for editing : Spelling Errors)
_________________
WE HAVE MOVED! Find us on our new site at:
8 Bit Forward
3DS Friend Code: 4639-9581-0860
Now Playing: Kid Icarus: Uprising, Fire Emblem Awakening, Gunman Clive, VVVVVV.
Head Admin





Posts

: 670


Exp. Points

: 1668


Join date

: 2013-02-02


Age

: 22


Location

: Dinkelburg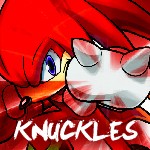 @Prof_Clayton I knew you wouldn't mind, but others usually do. And after writing my own huge Sonic review, I know exactly how hard it is to spell check on 3DS especially when I don't look at the keypad, only the words that appear above the keypad and the spelling suggestions. Maybe I've spent too much time on my 3DS online if my fingers have memorized the distance needed to go from virtual key to virtual key.
---
Permissions in this forum:
You
cannot
reply to topics in this forum