Super Clive Man
When first announced, Gunman Clive's transition from Android to 3DS managed to turn a few curious heads, but was ignored by most people. It sold reasonably well on Android systems, among others, and had its fans. This game is one that would fly under most gamer's watches, because it is seemingly 'just another platformer'. Gunman Clive however, is better than your average platformer.
Combining the clever platforming aspects of Super Mario Bros. and the Run and Gun action found in Mega Man, Gunman Clive manages to create its own type of platformer among the countless others available. The game takes place in an old western scene, with the screen looking like a drawing on an old piece of paper. The graphics are gorgeous, fluid and really come to life, emitting a certain indescribable charm to the game.
Starring is the hero himself, Clive. Weilding nothing but a gun, you run, jump, duck and shoot your way through 20 levels. The enemies mostly require thinking on your toes to defeat, and there are quite a few to be found for only 20 levels. Clive has a health bar found on the left side of the screen, with a fraction being taken every time he is hit. The 20 levels all start as a traditional western setting, but begin to change over the game, and have nice surprises included.
Clive is not the only hero however, as you can save him with Mrs. Johnson as well. She moves slower, but can temporarily float when jumping. Both characters feel balanced, and the unlockable third is amusing as well. 3 difficulties round out the package, and is a steal for $1.99.
Gunman Clive knows what in needs to do, and executes it well. The game, although about 30 minutes long, has huge replayibility and is a blast to discover. Tight conrols and smooth graphics round out this wonderful package.
9.5 / 10
_________________
WE HAVE MOVED! Find us on our new site at:
8 Bit Forward
3DS Friend Code: 4639-9581-0860
Now Playing: Kid Icarus: Uprising, Fire Emblem Awakening, Gunman Clive, VVVVVV.
Head Admin





Posts

: 670


Exp. Points

: 1668


Join date

: 2013-02-02


Age

: 22


Location

: Dinkelburg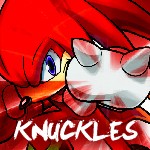 Thanks Clay, but I'm still on the fence. Whats the replay value once you unlock all character? Great? None at all?
---
Permissions in this forum:
You
cannot
reply to topics in this forum