Do you like the new Toolbar?
There are now I can happily say, 2000+ posts, 38 users, over 100 topics, and over 10,000 page views that this forum has had since its creation on February 1st. I'd like to thank all of the active users for their support and help, and the staff for doing such a great job.
As a new update, I've installed a scrolling toolbar on the top of the screen. Here is a quick rundown on the features of this new tool.

The search box can be used to quickly find any forums relating to a particular word or phrase.

You can share many things on various websites available.

You can sign in and out easier.

And best of all, Notifications that were much needed. Now, there are a lot of things you can be notifiwed of, and you are currently selected to have them all. To change this, click on Notifications. There is a list of options to choose from to be notified of.

The toolbar can also be pushed off the screen with the up arrow located on the right.




_________________
WE HAVE MOVED! Find us on our new site at:
8 Bit Forward
3DS Friend Code: 4639-9581-0860
Now Playing: Kid Icarus: Uprising, Fire Emblem Awakening, Gunman Clive, VVVVVV.
Head Admin





Posts

: 670


Exp. Points

: 1668


Join date

: 2013-02-02


Age

: 22


Location

: Dinkelburg



Similar topics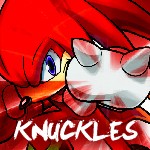 @Clayton That non-scrolling really hurt my typing of the 3D Classic Sonic announcing. I had to move it to Word to get it done!

Is there a way to disable getting emails for "reply has been posted in this forum"? I know about the "stop watching this" button "select one, select all" but is there a giant shut off button, that would stop all watching emails?
---
Permissions in this forum:
You
cannot
reply to topics in this forum