Sorry for the delay, had games to play, Eggmen to scramble. Without further ado, PART 3!

Defenders of Oasis

Unlike Fire Emblem and Shining Force, this RPG takes place in the desert instead of midevil Europe, and believe it or not, change is good. The main character is on a quest to rescue a princess, sounds simple enough, but it never is. The battles play like The Sword of Hope 2, while you explore towns and cities like one would in a Pokémon game. The game is particularly fun, and is well worth the $4 dollar asking price.

Crystal Warriors

This RPG unlike most has a surprising lack of dialogue. After the beginning of the game, you don't really learn anything else about your characters. No character progression, no dialogue, only battling and moving from Point A, all the way to Point Z If you like pointless battling and grinding, the game might be worth the $4 dollar price.

Tails Adventure(s)

Tails' third solo outing, Tails has to defend an island from the destruction of the Battle Kukku Army, an army of birds. Tails has to collect 12 items and the Chaos Emeralds in order to save the island. The game mixes platforming with RPG elements and plays slower than most Sonic games. Just like the black sheep of the 3D games Shadow the Hedgehog, it plays differently than a Sonic game because it isn't a Sonic game. Its a Tails game. That being said, it is a fun experience in its own right. You are only allowed to carry 4 items with you into a level, so be prepared to backtrack and switch the items. As for the Chaos Emeralds, collecting them extends the period of time Tails can fly. I find it funny that one of the best Sonic titles on the Game Gear is a Tails title that is well worth the $5 dollars.

Sonic Drift 2

The second Sonic racing game, and the first one to make it to NA, EU and AU. Play as 1 of 7 racers from the Sonic Universe, Sonic, Tails, Knucles,(Character Limit) Amy, Eggman, Metal and Nack. Each racer has a special move, used by collecting rings and pressing up on the control panel. Each time you use the move, it costs two rings, with the exception of Metal Sonic being 3 rings a pop. This game has 3 difficulties, and features many different courses from Sonic's Genesis games like Casino Night Zone, and the Death Egg. With Mode 4.5 graphics, solid gameplay and controls, plus an everpresent map(which takes up half of the screen), and with local multiplayer, it proves to be a contender on the best of Sonic's GG games leaderboard. For 4 dollars, its hard not to recommend.

Sonic the Hedgehog 2

Unlike Sonic 2, Tails doesn't follow you around, you can't spin dash, you don't start out in a nice green valley filled with Hills, death traps, and robots powered by harmless forest animals. Instead you start out in a cave that would make Indy feel at home. Right off the bat you notice four things if you played Sonic 1 GG.
A. Sonic is much faster.
B. You can recover your rings this time
C. The graphics and sound have been significantly increased
D. So has the difficulty.

This is one of the hardest Sonic games ever made, the Super Mario Bros. Lost Levels of the series. If you can beat it, congratulations, most players can't even get passed the first zone without 10+ tries. For 5 dollars, it is well worth it to test your skill.

Vampire Master of Darkness

This Castlevainia style game is rather weak game, it doesn't have much going for it. For 5 Dollars, you can pick up Soul of Darkness (DSiWare) or the Original Castlevania which has been reviewed by NoF, and Castlevania: The Adventure is available for $4 dollars on the eShop are all better than this game. Vampire Master of Darkness will suck 5 dollars out of your wallets' vains.

G-LOC Air Battle

This $4 game is a sad port asked to do more than its hardware can handle. It simulates being a fighter pilot, which is cool, and it looks as good as it could possibly be, but plays very differently than its 16-Bit and Arcade cousins. The planes are much harder to line up and hit in the targets and controlling the plane is hard too. However the game has multiplayer, and it could prove to be fun with a friend. Make sure to do your research first.

And thats it folks! If you have any advice, compliments, dislikes you'd like to voice to me, please leave it in the comments section.

With the Game Gear Guide complete, I have another Guide in mind, care to wager any guesses?
SEGA Admin





Posts

: 460


Exp. Points

: 2109


Join date

: 2013-02-02


Location

: Angel Island



Similar topics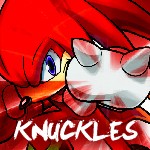 Finally! Done for now, but if more GG games get released, then I'll give my thoughts on them.

Oh, I almost forgot, Sonic Chaos and Sonic Spinball are both available in Japan, both released in America, but Tails' Skypatrol was Japan only.

Sonic Chaos: Prequel to Sonic Triple Trouble plus Sonic can use an HADUKEN!
Sonic Spinball: You would be better off spending your money on Urban Champion. A game with enough bugs to make Sonic '06 blush.

Tails Skypatrol: Tails' first Game Gear outing has him defending an Island, and if he touches the ground, or any enemies, he dies. Replenish your energy with Candy, and use a famous "Power Ring" to attack enemies.

The first two have a 100% chance of being released in other regions, but unless SEGA is willing to translate Skypatrol, it will remain a Japan only 3DS VC release.

@True_Hero @Happy Mask Was the Skypatrol on SADX or Gems collection translated?
---
Permissions in this forum:
You
cannot
reply to topics in this forum