An exciting life awaits you.
I'm suprised this hasn't been reviewed yet.

Anyway,Let's get to the review.
Introduction
This is an awesome game. I wish I didn't have to say more. But I have to,So whatever. Anyway,The history of this game starts at E3 2010,And has been delayed all until now. You'll love it.
Game Play
(Multi Player will go here as well,So keep your eye out for anything like that if you love multiplayer.) Game play is the best thing in a game,Especially in AC: NL. Though it's fun,It can be a little unfair at times. Multiplayer is a great installment for this,And it's brilliant.
Controls
This is important. The game itself uses the controls to be able to play it. These controls are nice,Unlike most other Nintendo Games. All I can really say,Actually.
Conclusion
Animal Crossing: New Leaf is such a fun game,And was worth the wait. If you haven't gotten this yet,You should use your bells to get this.
Score: 9/10
★★★★★★★★★☆
_________________
3DS FC: 0903-3242-6905
NNID: MasterSword06
User




Posts

: 210


Exp. Points

: 897


Join date

: 2013-02-20


Age

: 20


Location

: Village Bridge, Unova



Similar topics
Yes,I know the Review's terrible.

But I hope everyone likes it!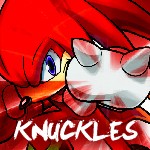 If you believe its bad, then by all means, update it! Try your best to make it the best review on the entire site!
---
Permissions in this forum:
You
cannot
reply to topics in this forum