How many Sonic the Hedgehog games are there? Seriously, how many "Sonic the Hedgehog" games are there? Lets find out, the original Sonic the Hedgehog on the Genesis, and one of the best platformers of the '90s, Ah 1. The audacity that is commonly referred to as Sonic '06, Ah 2. Then we have the ports of the original Genesis title, Sonic the Hedgehog on the Master System and Game Gear, Ah 3. This game isn't your usual port of today, this is a port of the yesterday, when titles that were downported actually had care and thought put into them. Levels were redesigned, entire zones were cut, and replaced with new ones, ones that worked. This game certainly isn't a watered down port, but it does has its downfalls, mainly technology downfalls.
You play as the potbellied hedgehog, Sonic (who else?
) as you fight for the freedom of the animals of South Island. They have been trapped inside robots called Badniks by the evil Dr. Ivo "Eggman" Robotnik. The Eggman's master plan is to rule the world, and only one hedgehog can stop the madman. In order to liberate South Island, you must play through six zones, with three acts a piece. The first two acts are standard levels, whereas the third level is a very short level with a boss fight. The difficulty of the fights depend on your skills in the game, but everyone should have an easy time on the first fight. It was so easy I burst out laughing at the difficultly. For fun, I played that particular boss again, and Robotnik took 13 seconds to attack me, enough time for any gamer to defeat him.
In every Sonic platforming game, you can recover the rings you lose by taking damage, execpt this one. When you take the damage the rings are lost for good, making every 100 rings harder to get to. In order to get to the special stages you need to have between 50 and 99 rings, there is no such thing as 100+ rings in this game, when you hit 100 you gain an extra life, and your ring total drops down to zero, making extra lives a gamble to even consider getting. However, inside the special stages, you have a chance to get at least one life collecting rings and making it to the end of the stage in time. Also look for continues since this is the only place to find them in the entire game, which will be needed on your first play through, guaranteed.
Since Special Stages no longer house Chaos Emeralds, its up to you to find all six, all cleverly hidden in the zones. There is one Emerald per zone, not one per act, and no zone has two emeralds with one in each act. An important fact to note, the locations of the Emeralds in the Master System and the Game Gear versions are different, meaning fans have a small reason to own both.
The games main flaws are actually technological. The game has a smaller screen than the Master System version, meaning occasional leaps of faith are needed, they aren't too often, but some trial and error will occur. Underwater in Labyrinth Zone, Sonic goes so slow, he would place last in a race against a snail, and a turtle. The air bubbles which are necessary to survive underwater now come at an irregular schedule, making the slow levels harder. Lastly, the game suffers occasional slowdown making some tricky platforming sections harder than they should be.
Sonic 1 GG won't be winning any medals for graphics, but there is something about its simplicity that makes it look better than latter games like Sonic Triple Trouble and Sonic Blast. Sprites are smaller and the motobugs are laughably small compared to Sonic.
As for the music, a Sonic game without good music is like a Super Mario game without the ability to jump. Zones shared between the Genesis versions share the same tune, abeit one is 16-Bit and the other is 8-Bit. The tune to Bridge Zone was so popular it was remixed in Sonic Adventure as Tails' theme, Believe in Myself.
The 3DS Virtual Console features keep everything looking and sounding better than the original Game Gear version. If you feel nostalgic, you can deactivate all of the features and return to the original version, and even active a Game Gear backdrop to feel even more like your expensive 3DS just became an old Game Gear.
Overall:
This is Sonic's first Game Gear outing and it can only be expected to have some rough patches, put they don't outweigh the amount of fun you can have by enjoying this one of a kind Sonic experience. I actually had to think of it as not being a 2D Sonic game just to give it a fair score.
7/10
SEGA Admin





Posts

: 460


Exp. Points

: 2109


Join date

: 2013-02-02


Location

: Angel Island



Similar topics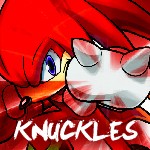 Sorry if this is a sloppy review, but after typing a great one that I was really proud of on the computer with pictures and everything twice since I lost all data twice, :sad: I just typed a version on my 3DS, without pictures or many witty Sonic jokes. :sad:
Please give me advice for the next one, but remember I had to type this 3 times from scratch, so I expectedly got tired of typing.
---
Permissions in this forum:
You
cannot
reply to topics in this forum