Is five Mega Man's lucky number?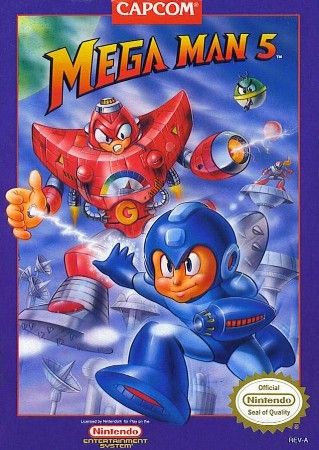 After seeing the success of Mega Man 2 and Mega Man 3, Capcom decided that Mega Man should be a yearly affair. With the release of Mega Man 4 in 1991, it was no surprise when Mega Man 5 came out the next year. Was Capcom just milking the franchise, or did they create a masterpiece?
One peaceful afternoon, Mega Man goes over to Dr. Light's lab only to find that the Doctor has been kidnapped! The only thing left at the scene of the crime is a yellow scarf that resembles the one Protoman wears....
Throughout all the installments in the Mega Man series, the core gameplay has more or less remained the same. There are usually a few new additions, but nothing that drastically changes the way the games are played. With Mega Man 4, some people felt that the formula, as good as it was, was beginning to feel a bit stale. Unfortunately, Mega Man 5 doesn't attempt to freshen the experience that much. As you would expect, you'll fight 8 robot masters, use their weapons against each other, and fight through castle stages to the inevitable fight with Dr. Wily. There are only two notable changes from the previous game. For one, you can now collect a letter in each stage to spell out Mega Man V, if you do so you unlock a special weapon. The other is a significant boost in power to your Mega Buster. In Mega Man 4, although you could charge a more powerful shot, the enemies received more health as well, so you almost felt forced to use it. In Mega Man 5, your buster is much larger and more powerful, tearing through enemies with ease. The problems with this boost in power are that it makes the game a bit easier, and it makes the already lackluster array of weapons irrelevant. While Mega Man 5 doesn't really do anything new, one could argue that it doesn't need to since there was nothing wrong with the established formula.
Being released a year after the Super Nintendo came out in the US, Mega Man 5 is one of the best looking games on the NES. There is a great amount of detail in every stage, and even compared to previous Mega Man games it looks great and really pushed the limits of the hardware. And of course, what Mega Man game would be complete without a fantastic and upbeat soundtrack to go along with it. The music has returned to the more lighthearted feel of Mega Man 2 and 3, and is all the better for it. Here are my personal favorites:
Gravity Man
Wave Man
Napalm Man
Protoman Fortress Stage
Many people deem Mega Man 5 as the point where Capcom lost their creativity and the series started to decline in quality. There isn't a lot here that we haven't seen before, and if you don't enjoy the series to begin with, then this game probably isn't going to change your mind. With it's slightly lower difficulty, this is one of the best games for newcomers. If you aren't tired of Mega Man, or are looking for a place to start, Mega Man 5 is arguably the most polished game in the series.
Score: 8.5 out of 10
_________________
Reviewer




Posts

: 142


Exp. Points

: 468


Join date

: 2013-03-05


Age

: 23


Location

: The Griddle



Similar topics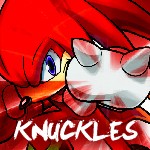 Good to know. Would you recommend me hunting down the DS Zero Collection?

Also, since you are the unoffical Mega Man expert around here, in the second to last screen shot, where Mega Man is sliding to safety, is about to be crushed and has almost no health, will he make it safety in time? I say no, but I could easily be wrong.
---
Permissions in this forum:
You
cannot
reply to topics in this forum